Product ownership is a dynamic and ever-evolving role that requires strong leadership, creative problem-solving, and the ability to make quick decisions. It requires an understanding of the customer's journey, the product life cycle, and the overall market landscape.
As a product owner, you are responsible for driving product development and ensuring product success.
With a motivated Product Owner and a well-coordinated team, the possibilities are endless.
In this post, valuable insight will be provided into the role of product ownership in the IT industry and the rewards that come with it.
Finally, I will offer tips and strategies for creating a successful Delivery plugin product with deliveryfrom.shop and unlocking the secrets to product ownership success.
Plugging into logistical success

Software is essential when it comes to connecting with the real-life problems that logistics in the courier industry, objectively speaking, has. With the use of software, Product Owners can create a more efficient and cost-effective system for delivering products.
The software can be used to track deliveries in real-time, provide customers with fast and reliable shipping service, and reduce the time and cost associated with order fulfillment. Additionally, the software can help automate processes, reduce manual labor, and improve customer service.
This allows for a seamless connection between the customer and the courier, ensuring that orders are delivered quickly and efficiently.
There are two products of this kind coming from Lumen Spei's software factory:
These products perform a simple yet crucially important task – printing labels to attach to packages. It eliminates the need to manually pull the necessary data from a customer's order and fits it into an official label's layout, provided by two courier companies. 
Additionally, it resolves the issue of having to call or mail out the courier to arrange a package pickup. With our plugin solution, once the label is printed, your courier is automatically notified of the order and will soon come to collect it.
Therefore, by offering an alternative to the traditional approaches, these plugins can help to enhance efficiency, productivity, and effectiveness in any given situation, as their purpose is to provide a unique solution to a problem.
Don't even get us started on the bulk ordering option. For instance, you can bulk up your entire order with just one click by the end of the working day. This eliminates the need to manually gather customer data, but rather prints it for you and arranges for the delivery pickup.
P.S. We love working with data! Read our opinion piece on how big data reveals digital transformation opportunities!
Having a good product might not always be enough
Marketing a WooCommerce plugin can be a challenging and daunting task. With the ever-growing number of plugin options available, it can be difficult to stand out from the competition. As already highlighted, it requires an understanding of the customer journey, the product life cycle, and the overall market landscape. 
Additionally, it is essential to take a creative approach to market the plugin and find innovative ways to reach potential customers. You must have the knowledge, skills, and resources to ensure the plugin is seen by the right people and is marketed effectively.
Let's take a look at some of the most common life cycle steps for a software plugin:
Ideation: The first step is to develop an idea for a new software plugin. This could involve brainstorming and research to identify potential market opportunities. 
Design: The next step is to design the software plugin, including the features and user interface. This could involve creating wireframes, visual designs, and prototypes.
Development: The third step is to develop the software plugin. This could involve coding, testing, and debugging. 
Launch: The fourth step is to launch the software plugin. This could involve releasing the software plugin to the public, marketing the software plugin, and providing customer support. 
Maintenance: The fifth step is to maintain the software plugin. This could involve releasing updates, responding to customer feedback, and fixing bugs. 
Sunsetting: The sixth step is to sunset the software plugin. This could involve removing the software plugin from the market, providing support for existing users, and transitioning users to a new product.
Many assume that after step four, the game is essentially over, but that is when the distinction between short-term and long-term strategies truly comes into play. Do not let the sunsetting phase get to you, do a remake of your product on time. 
Recommended ➜ Read about the impact of digital transformation on business growth
How can a dedicated Product Owner make a difference?

As a Product Owner, you are responsible for leading a team of people to re-develop a successful WooCommerce plugin. It is vital to stay ahead of the competition and create a plugin that offers something unique.
Successfully managing a WooCommerce plugin requires taking the initiative to drive product development and ensure product success.
The first step is to define the product's goals and objectives. This will help you create a roadmap for the product and ensure everyone is on the same page.
Creating a team of motivated and talented individuals who are passionate about the product is also essential. Additionally, it is crucial to create a plan for testing and validating the plugin to ensure it meets the customer's needs. Finally, you must monitor the plugin's performance and make necessary adjustments to ensure its success.
Product ownership is an exciting and rewarding role that offers limitless potential. With a motivated product owner and a well-coordinated team, success is within reach. 
Recommended ➜ Read about the 7 steps of digital transformation
Do not always start from square one when recycling
If we look at our plugin as a whole, it is an outstanding one. Why? Works great, is reliable, and most importantly, it serves its purpose. But then, on the other hand, something felt like it was missing. As they like to say, the devil is in the details.
Therefore the plan was not to recycle the product as a whole, but freshen it up with a new perspective.
A few steps of our newly-forged plan would include:
1.) Redesigning the brand identity, looking towards modern, custom-made visuals that would modernize the product itself.
2.) Expansion to new European markets on which GLS & DPD operate. Germany and Italy were the latest successes in the previous month.
3.) Establishing close relations with representatives of the two companies and forming meticulous customer support for the plugin.
4.) Conducting marketing campaigns and advertisements to boost further expansion to foreign markets and acquire a bigger market share.
5.) Switching to a subscription-based model rather than the one-time license due to forming a team that is going to nurture a product from now, therefore justify the change.
Note how not all of those have yet been accomplished, but rather are a guideline for further expansion in the upcoming year of 2023.
If you are interested in learn more about our product, check its official website.
There you can learn about the details, take a look at some product screenshots to understand it from the inside, as well as download it for test purposes with a 3-day test license available to everyone!
Will plugins be able to compete with custom web development in the future?
The answer is yes! The ever-growing number of digital products and services, along with the continuous improvements in technology, has made the world of web development more accessible than ever before. 
While custom development can offer a more profound experience, it is often accompanied by a higher cost and longer development time required. 
This has led to an increased demand for plugins and other ready-made solutions. WooCommerce, an open-source eCommerce platform, has become one of the most popular solutions for setting up and running web shops worldwide. The platform's flexibility and wide range of features make it a go-to choice for many entrepreneurs. 
Furthermore, its vast array of plugins and extensions allows users to tailor the platform to their specific needs. Plugins and extensions are a great way to enhance the functionality of any website, and WooCommerce is no exception. 
Whether you're looking to add new payment gateways, improve your store's design, or analyze customer data, there's already a plugin for that.
However, it's important to remember that the quality and effectiveness of a plugin are mainly dependent on its ability to solve a specific problem.
Recommended ➜ Read about how a logistics company digitally transformed their business
In conclusion, WooCommerce's popularity and wide range of available plugins make it an excellent choice for setting up online stores. Not only does it offer a wide range of features, but its flexibility and array of plugins allow users to tailor the platform to their specific needs.
Therefore, plugins can be an outstanding market opportunity, provided they can solve a specific problem.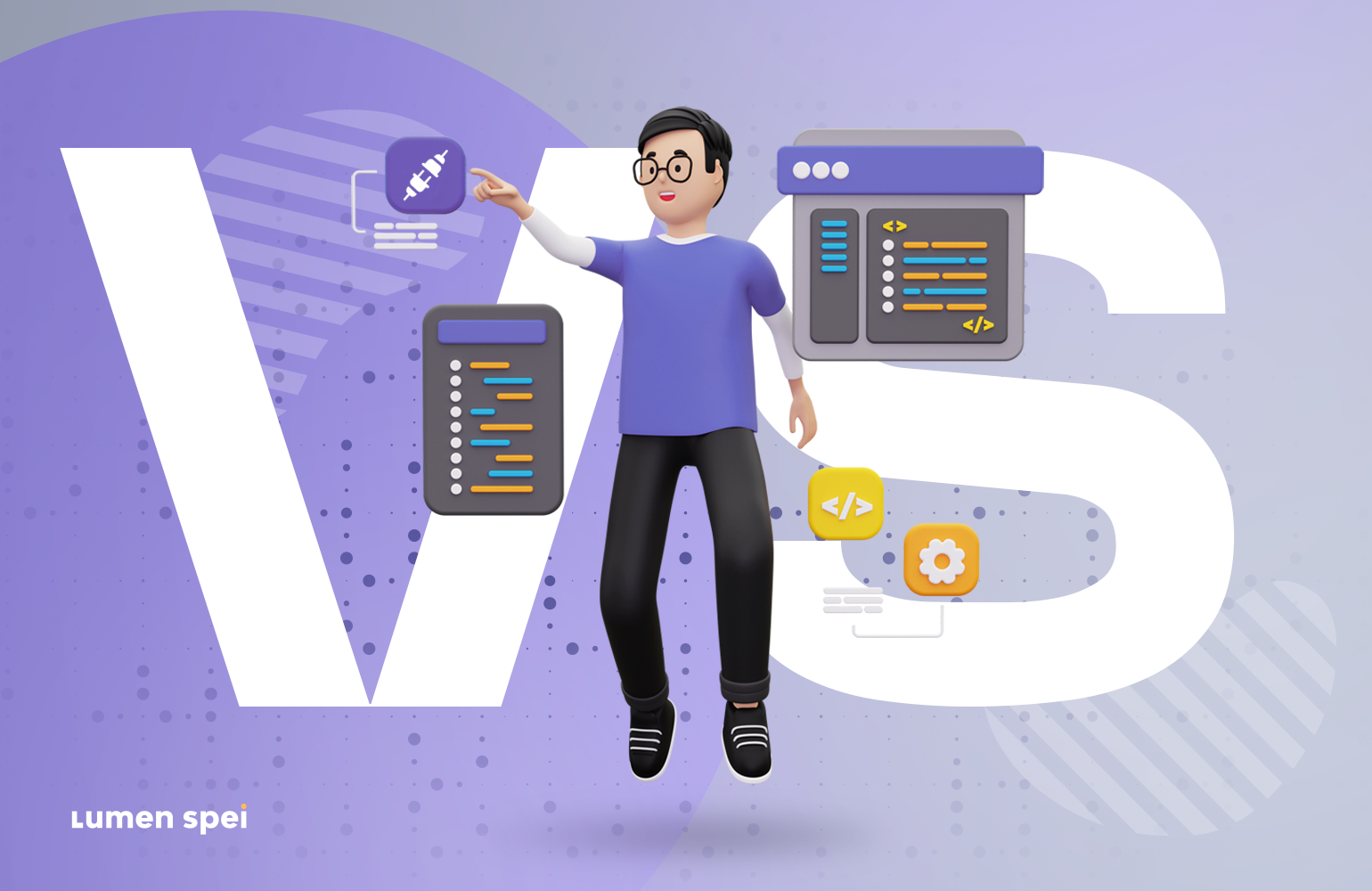 Is there room for new WooCommerce plugins to be developed?
There are still several industries that are not currently well-covered regarding WooCommerce plugins. For example, the retail industry could benefit from a plugin that offers inventory tracking, order fulfillment, and customer relationship management features. 
Restaurants and hospitality businesses could benefit from a plugin that offers features such as online ordering, reservation management, and loyalty programs. 
The health and wellness industry could also benefit from a plugin that offers health tracking, fitness tracking, and nutrition tracking features. 
For any industry, it is vital to understand the customer's needs and create a plugin that offers something unique. We could all easily agree that creating a user-friendly, cost-effective, and efficient plugin is essential. With the right product owner and a well-coordinated team, the possibilities are limitless.
Lumen Spei has the drive, talent, and ideas to deliver such projects. Reach out to us with your new project ideas, and we'll help you get the project done on time and within budget.
---