Being a communication platform for businesses, public administration, and citizens, the Digital Chamber is a project of the Croatian Chamber of Commerce, co-financed by the European Regional Development Fund from the Operational Program Competitiveness and Cohesion.
The digital chamber is beneficial for a business. A vast number of information and data required for the development and operation of the firm itself may be found in one source. It decreases the amount of paperwork and bureaucratic procedures that every organization must follow.
The Main Challenges
The Digital Chamber enables you to conduct your pretty much entire business online. Being a member of this platform allows the user to save time as it is no longer necessary to travel from office to office to deal with the required documentation. The services listed below are available through the interface, with each company offering a wide variety of them. An economic operator has the option of becoming a premium user in order to obtain access to all services (such as a portfolio application, additional details on which can be found below).
The Digital Chamber online platform provides the following services:
E – financing

-Sources of money, public tenders for project financing, salary calculators, depreciation, company size, and loans can all be monitored in this section. There is also a business plan tool available at this time that enables for quick and easy analysis and evaluation of an existing business venture's success.

E – public areas

– offers the possibility of digital acquisition of public authority. Information on individual authorizations can be found on this subpage and an application for the necessary certificate or permit can be submitted. The request will be processed as soon as possible, and confirmation or permission will arrive in your user's inbox.

E – associates

–  You can declare your desire to work in an association, community, group, or section by filling out this form. There's also the option of organizing a B2B meeting on your own or simply browsing the existing associations that you can join.

E – regulations

-The Digital Chamber gathers all legal regulations in one place to make it easy to access them. So you may obtain decrees and verdicts here, as well as initiate a case with the arbitral tribunal or submit a conciliation proposal. Regulations can be filtered by keywords or titles, as well as the act's type, subtype, and status, as well as the year it takes effect.

E – commerce fairs and promotions

– Fairs and upcoming events are all displayed in one location. This allows you to follow the industry events that are most appropriate for your business, making it easier to break into the desired market. Fairs and promotions can be filtered by country, fair name, and location.

E – Start a business

– The Digital Chamber guides you through each stage of the process of launching your own business. It provides market information, assists in the search for business partners, teaches you about various financing options, keeps you informed about programs and initiatives, and tracks the progress of your firm.

E – economic information

– All of the relevant and fresh information about a company may be found in one spot. You may access your e-Office, check your credit report, and keep up with the newest laws from here. Macroeconomic indicators, GDP, inflation, and other statistics are also offered.

E – education

– You gain access to all of the Digital Chamber's courses and workshops as a member. You may select from a variety of educational seminars to find the ones that best fit your needs. Some of the previously completed workshops are available in the knowledge base, which you may visit at any time and download as a pdf document to read later.
There are three core project elements:
Establishment of a management model and development platform for the Digital Chamber and application-data infrastructure for the development of chambers applications and services;

Digitization of public services of the Croatian Chamber of Commerce with the digitalization of internal business processes to support work with members and the establishment of a communication platform of the Croatian Chamber of Commerce;

Design and digitization of systems for entrepreneurship and business development and systems for business analysis of trends and indicators of the economy and industry.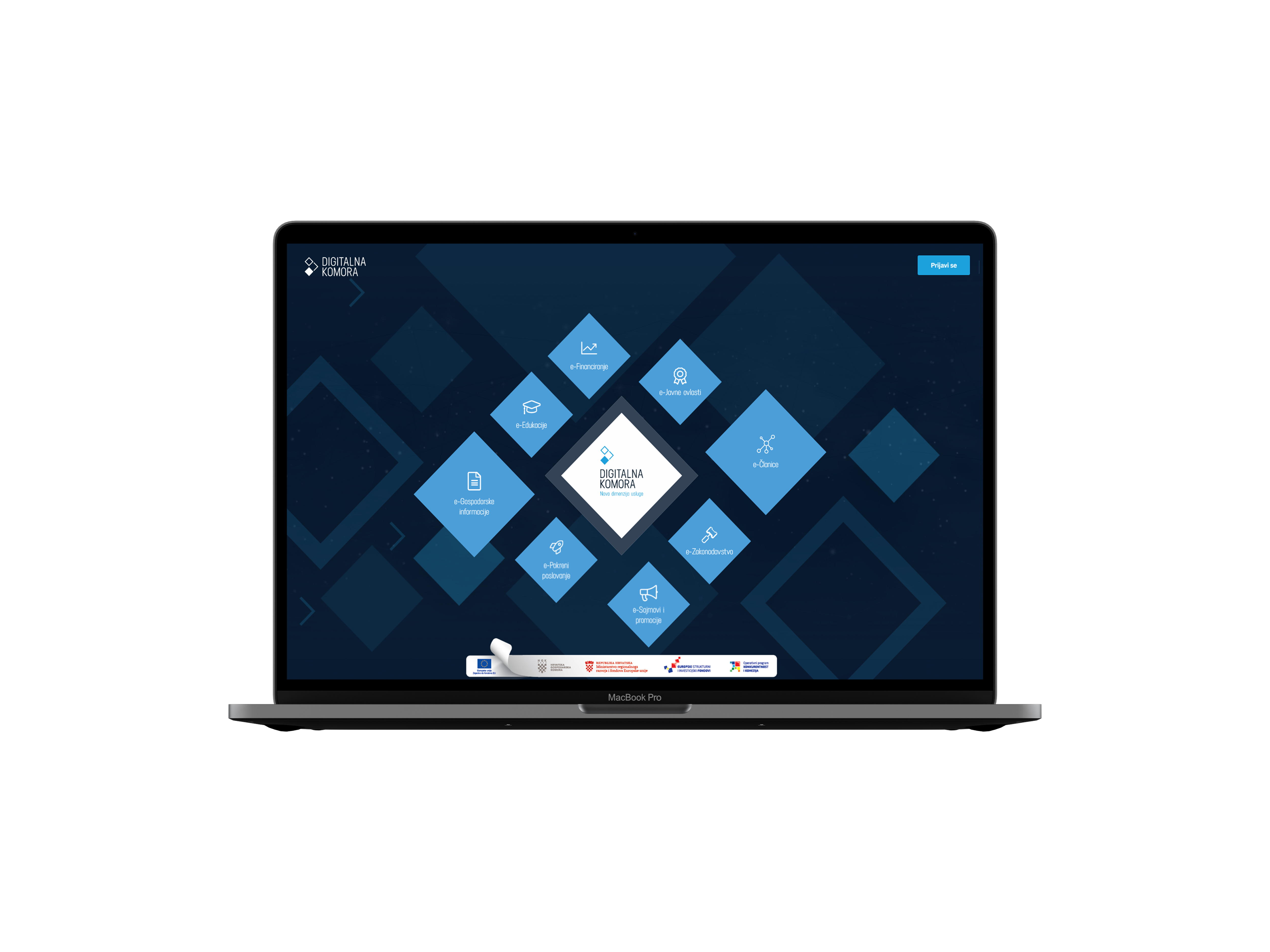 Solution
Lumen Spei began supporting the existing systems and online apps inside the platform after taking over the project. Furthermore, work was done to fix all of the bugs that caused issues with the operation of the Digital Chamber. The code was also improved in the spots where it was needed to increase the web platform's performance. 
In addition, we redesigned the ATA and MTP carnets. If you're not already familiar with ATA Carnets,  ATA Carnet is an international customs document that permits duty-free and tax-free temporary import of goods for up to one year. It contains pre-prepared unified customs declaration forms to be used at each customs border office and serves as a guarantee to customs duties and taxes.
The current MTP and ATA carnets for transportation, international permits, and specific forms were corrected. To be able to continue with the development of the carnets, the current ones have been enhanced, and other improvements are planned that will have a positive impact on the system's performance.
Portfolio Application
Nowadays, a new application is being developed – a portfolio application that will eventually be the primary application through which businesses will be able to manage their services in the Digital Chamber, purchase new services, connect with other businesses, and enter all relevant information related to their own company. 
The portfolio application is intended to handle business relations between the digital chamber and registered premium users. The majority of the services provided by the Digital Chamber are free, while a portion of the paid services is exclusively available to premium customers. The firm must submit an application to its manager (representative within the chamber) in order to earn the status of a premium user.
 The portfolio program maintains track of who (which employee inside the organization) requested something and subsequently completed it, as well as the monetary worth of that service. Deadlines for service execution are monitored, and detailed records are preserved (the state of how many services the company still has in a package that they took and the statistics of what was requested and done is kept). 
Since the program is still in the development phase and has not yet been implemented, you will be able to learn more about it later.
Redesign
We gave significant attention to redesigning the existing cover and subpages. A new design is being developed, and its more modern, eye-catching appearance will be available very soon. 
Business process management
In order for the Digital Chamber's functioning to be quick, simple, and exact, we worked on business process management (BPM). Business process management (BPM) is the discipline of improving a business process from end to end by analyzing it, modeling how it works in different scenarios, executing improvements, monitoring the improved process, and continually optimizing it. 
Lumen Spei is designing, developing, and upgrading the processes required for the smooth running of this web application. This is being worked on in the long run because BPM is not a single task but continuous monitoring, analysis, and improvement.
e – Office
We have also implemented e – Office on this web application and fully developed and adapted it for implementation on the Digital Chamber. E-Office is a cloud-based application, similar to an ERP for simple and intuitive business support. 
Your customers, invoices, offers, delivery notes, warehousing, and GDPR are online in one place, always accessible from any device. E – Office, in addition to the Digital Chamber, is a fully simplified system for smoother business and monitoring the development of companies. You can read more about the e-Office application here.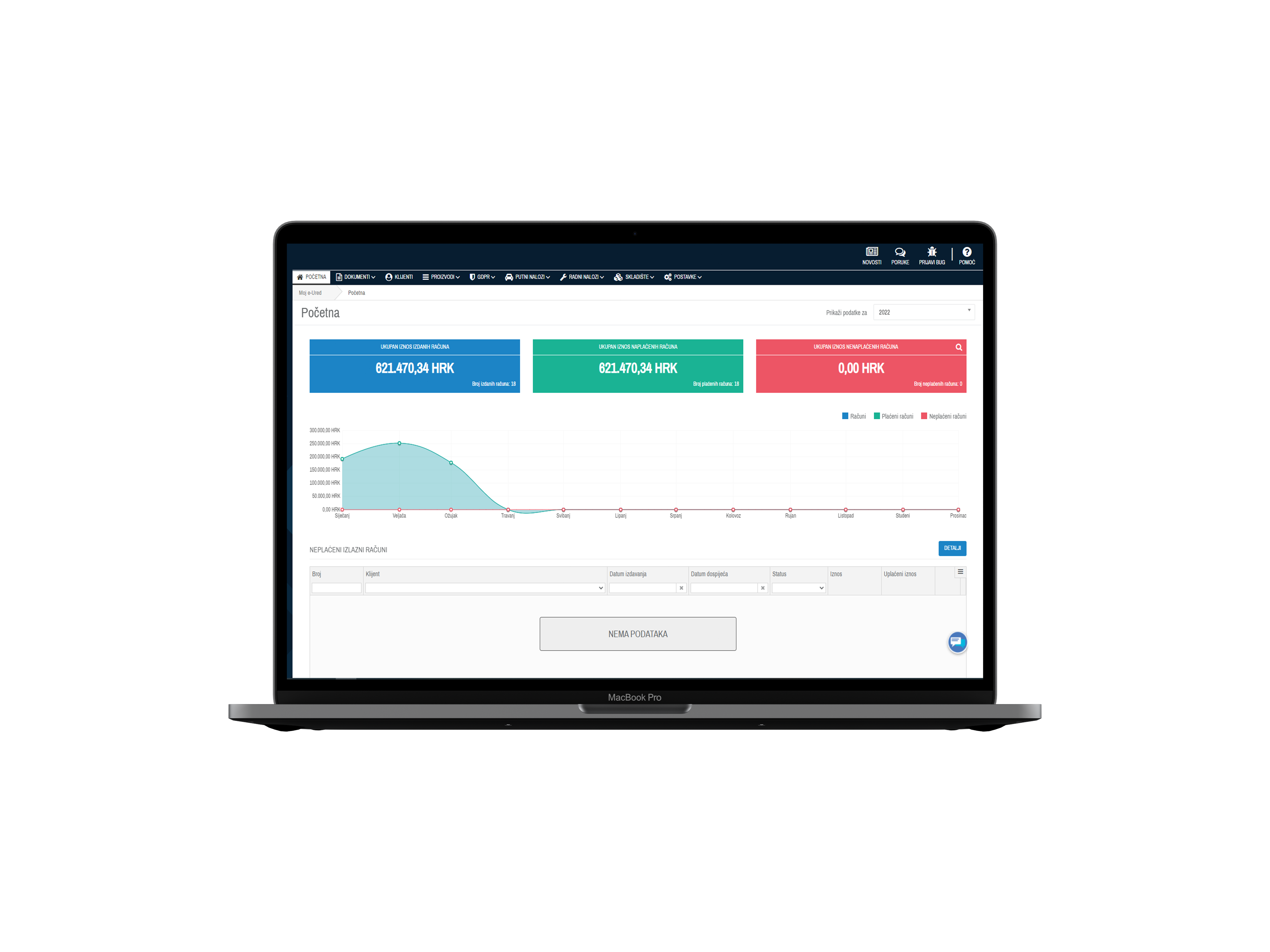 LumenBot
LumenBot, our customized chatbot, has been integrated into the Digital Chamber to help users navigate the site. Our virtual assistant will assist you in finding answers to inquiries and navigating the Digital Chamber's provided options. More information regarding Lumenbot's operation and implementation may be found here. 
Used databases and technology
The following databases were used while working on the Digital Chamber – MySql, Microsoft SQL Server, Mongo DB.
The technology stack used consists of REST API, Microsoft .NET, Spring Boot, Java 8, React, C#, and Angular.
Gain a new reliable digitalization partner
Digital Chamber is a one-of-a-kind solution for all sorts of public and private businesses. You may quickly, conveniently, and efficiently complete the necessary paperwork, apply for educational workshops, collaborate on partnerships and projects, and review the regulations required for your business's operation. These possibilities are currently only accessible in Croatia and were designed to meet the demands of the Croatian market.
At Lumen Spei, we are committed to delivering high-quality applications that satisfy our clients' demands and expectations. After 15 years of growth and training, we are proud of the high quality we provide and our commitment to each individual customer.
If you have any questions concerning this or any other project in which you are interested, please do not hesitate to contact us. Reach out to us and let's discuss your ideas!